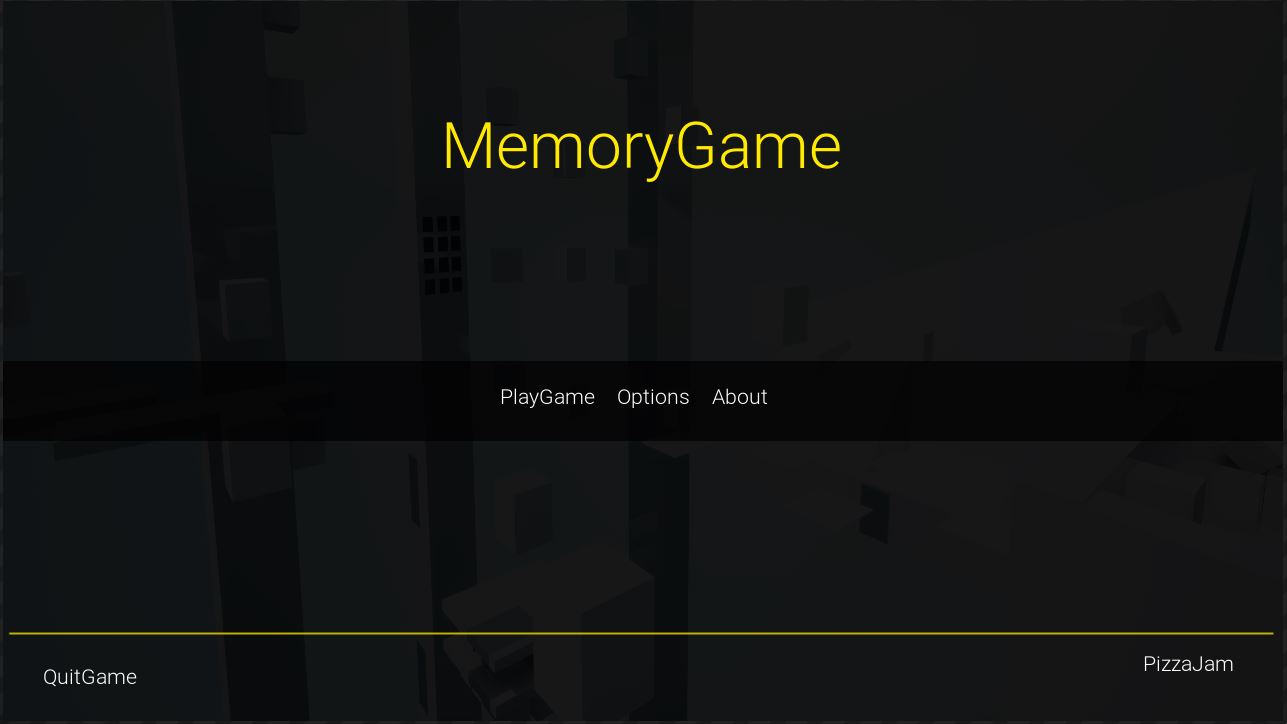 MemoryGame
A downloadable game for Windows
MemoryGame was create for the pizzajam that had for theme memory ...
So I had the idea to create an platform/puzzle game containing small riddles of logic that can work memory ...
I had a lot of ideas that I wanted to add (different riddles), but for fear of not finishing in time I prefer to give it as it is.
I created this game alone with Unreal Engine 4, all made by me except the music...

When testing the export I noticed that the button sound off was not working or can crash the game ... please if you want to mute this one please use windows for that

Thank you for taking the time to test the game and thank you again to the creator of this gamejam.

Install instructions
Extract filezip & playgame